Recently, an extremely rare 14.8-carat pink diamond was sold at an auction in Switzerland with a winning price of $26.6M. They call it 'The Spirit of the Rose,' and it is the largest pink diamond ever sold in a public sale. Indeed, the bidder made history with this notable piece. 
Love, tenderness, and innocence are three of the many words associated with pink. Proposals become the most unforgettable experience as soon as you open the box and utter the magic question. There is no wonder why several people, mostly the richest, compete to possess one of these fine colored diamonds. 
However, if you are not familiar with pink diamonds' technicalities, you might end up owning one with poor qualities. Thus, we prepared a thorough review of the best pink diamonds from trusted brands today. We also included some tips to help you better assess a pink diamond's rare beauty.
Top 7 Best Pink Diamonds Reviewed
1.03-Carat Orangy Pink Pear Shaped Diamond by Blue Nile – Best Overall 
1.02 Carat Pear Diamond by James Allen – Best Value
1.03-Carat Purplish Pink Heart Shaped Diamond by Blue Nile – Editor's Choice
---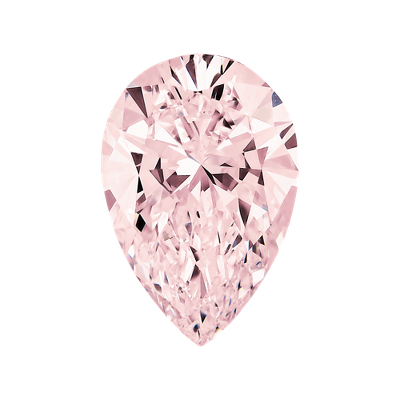 Specifications:
Shape: Pear

Color: Fancy Orangy Pink

Clarity: SI2

Carat Weight: 1.03

Length to Width Ratio: 1.62
Like any other colored diamonds, a pink diamond's value highly depends on its color grade. The more intense and complicated the colors are, the more valuable its price becomes. James Allen's 1.03-Carat Orangy Pink Pear Shaped Diamond is one unique stone that defines the words radiant beauty. 
Most pink diamonds are expensive because of the rarity of these gems. This piece costs almost $67,000, but its incredible qualities make the price a reasonable one. 
Its saturation falls to the fancy scale, signifying that its color tone is neither too light nor too dark. While this grade is the most common among colored diamonds, the orange overtone makes it an even more valuable piece. 
Orange improves a pink diamond's color because it deepens the stone's shade and brilliance. Thus, you will notice that it captures light better as it sparkles at every angle. Like in yellow diamonds, the pear shape is a favorite pattern for the pink ones as its facets make the crystal shines elegantly.
You may notice a few blemishes on the diamond because it only has a Slightly Included rating for clarity. Nevertheless, these blemishes are less noticeable in colored stones. 
This piece is perfect as an engagement ring because it has the right size, fire, and brilliance. You may also have it as the main piece of a pendant or a royal crown's side stone. No matter which setting you put this diamond on, its color quality will always make it stand out from the rest.
| Pros | Cons |
| --- | --- |
| The size is not too overwhelming for the wearer | Blemishes are noticeable with the naked eye |
| Best suited for engagement rings | Symmetry and polish are not excellent |
| Shines brilliantly with pear shape | Expensive price |
| Classic beauty with a deep color | |
| It has an orange overtone | |
---
Specifications:
Cut: Pear

Color: Fancy Purplish Pink

Carat Weight: 1.02

Length to Width Ratio: 1.36

Polish: Excellent

Symmetry: Excellent
James Allen is another force to reckon with when it comes to pear-shaped diamonds. It has a 1.02 Carat Pear Diamond with a purplish pink color. While it has almost the same size as the first item, it has a surprisingly lower cost. 
You and your recipient will fall in love with this diamond's stunning beauty.  It has an ideal polish and symmetry that you will rarely find from diamonds in this variety. However, it has a wider length to width ratio, making it less suitable for some jewelry that requires a narrower frame, such as earrings. 
Color and clarity have a massive impact on this stone's price. The purple overtone makes it look darker, but it does not look as platinum as Blue Nile's orangy pink diamond. 
Moreover, its blemishes are apparent in the table area, making it distracting to look at. You do not even need to magnify it before noticing its inclusions. Nevertheless, the brilliance it exudes is still a magnificent head-turner. 
It is not bad for an almost $29,000 price. It may not be 100% flawless, but the truth remains that it is a rare pink diamond that you should not miss.
| Pros | Cons |
| --- | --- |
| Right size for rings and pendants | Distracting inclusions in the table and tip area |
| Ideal symmetry and proportions | The purple overtone makes it look dark |
| Sparkling fancy pink color | Wider frame |
| Less expensive item | |
| GIA certified | |
---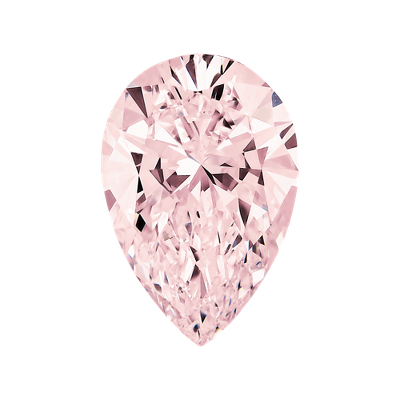 Specifications:
Shape: Heart

Color: Fancy Purplish Pink

Clarity: SI2

Carat Weight: 1.03

Length to Width Ratio: 0.92

Table %:

70.0%
It is only suitable to carve a pink diamond into a heart-shaped stone as a symbol of your love. If you are looking for a piece like this one, Blue Nile has a 1.03-Carat Purplish Pink Heart Shaped Diamond that would satisfy your preference. However, it does not come with a meager price, so it is best to buckle up your bank account.
The challenge of crafting heart-shaped diamonds is perfecting their proportions. This stone's polish and symmetry may not be as ideal as many would expect, but it is enough to stand uniquely from the rest. It has a wider table area, too, giving it more room for its sparkle.
Unlike the first purplish pink stone from James Allen, this one looks fainter and clearer. It still falls to the fancy color grade, but it radiates a rather lighter tone. Like the rest, it is not a picture-perfect stone because its blemishes are quite noticeable, especially that its color is not that intensive. 
Nevertheless, this heart-shaped pink diamond has a price of around $83,000. Yes, it is that expensive because its per-carat price is within $80,000. Regardless of its value, it still resembles an elegant-looking stone that your partner could not resist.
Since its shade is lighter, partnering it with gold-plated rings and other jewelry is the best option if you want to emphasize its shape and color.
| Pros | Cons |
| --- | --- |
| The wide table shows off facets better | Purple overtone is not too visible |
| Suitable for gold plated jewelry | Not blemish-free |
| Fancy pink color | Looks lighter |
| Unique shape | |
| GIA certified | |
---
Specifications:
Cut: Cushion Modified

Color: Fancy Intense Pink

Clarity: SI2

Carat Weight: 0.44

Length to Width Ratio: 1.14
If optimal brilliance is the top requirement in your preference, cushion-cut diamonds are perfect for you. The good news is that this shape is available in the form of James Allen's 0.44 Carat Cushion Modified Diamond. It resembles a beautiful crushed ice reflection every time light passes through it. 
The stone's less than a carat weight has a huge impact on the price. Despite its small quantity, it has some outstanding features that can outshine the first pieces we highlighted. Thanks to its intense and fancy pink quality, the diamond has more sparkle in it, making it shine better.
While it has the same clarity quality as most pink diamonds, this piece still looks eye-clean because of its more vivid color and very good polish. It even looks elegant in darker areas as it emits a strong glow under UV light. However, this feature may negatively impact the stone as it causes its appearance to seem a little cloudy. 
This pink diamond is the best option so far when it comes to color quality. However, its size may not be enough if you want to have it as an engagement ring. Diamonds as small as this are better suited as side stones in other pieces of jewelry.
| Pros | Cons |
| --- | --- |
| Less expensive despite the color tone | Fluorescence makes the stone look a little cloudy |
| Shines brightly in a UV light | The size and carat weight are too small |
| More intense color quality | Not suitable as a centerpiece |
| Better brilliance | |
| Eye-clean | |
---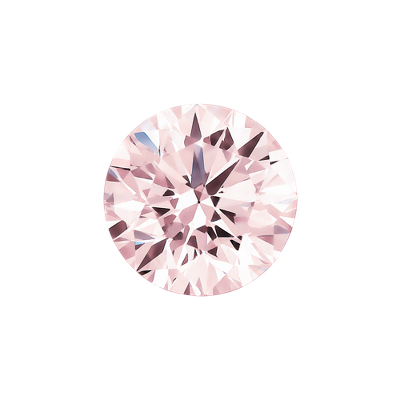 Specifications:
Shape: Round

Color: Fancy Pink

Clarity: SI2

Carat Weight: 0.50

Length to Width Ratio: 1.00

Table %:

59.0%
The list of the best pink diamonds would not be complete without a contender from the round-shaped department. Thus, we bring you to Blue Nile's 0.50-Carat Pink Round Diamond, which has the qualities that most customers prefer. However, you might begin shaking your heads once you learn how much it costs.
Its radiant hue is due to the fancy pink color that the diamond embodies. It has an ideal saturation expected from stones under this category, unlike the first pieces we featured. However, you may get discouraged once you look at it closely because its blemishes are quite apparent.
It has the perfect length to width ratio with excellent polish and symmetry. Thus, your eyes will never get off of it once you realize how fascinating and stunning this stone appears. 
You may put it on any jewelry piece, but it is best as the main attraction of stud earrings. You can also put it on a ring, but try to avoid pairing it in a bezel setting if you do not want it to look smaller than it should be. 
A single glance is enough to immediately conclude that this diamond is a one of a kind piece. However, the price is its biggest downside because its per carat weight hits the six-digit dollar mark.
| Pros | Cons |
| --- | --- |
| Perfect symmetry and proportions | Extremely expensive per carat prices |
| The size is not too overwhelming | Blemishes are visible |
| Perfect for a prong setting | |
| Brilliant fancy pink color | |
| GIA certified | |
---
Specifications:
Shape: Pear

Color: Very Light Pink

Clarity: IF

Carat Weight: 0.38

Length to Width Ratio: 1.49

Fluorescence: Faint
This 0.38 Carat Pear Diamond from James Allen is the second smallest pink diamond in this review. While it has the tiniest size, it does not fall behind others because it has some perky personality that the other stones lack. However, some of its features may offset its good qualities, which decreases its monetary value. 
The ultimate feature that you will love about this piece is its clarity. It is quite rare to find a pink diamond with an internally flawless appearance since most of them come from rough stones. While jewelers would advise people that clarity is not the top priority in colored diamonds, it still contributes to its value. 
Another thing to adore about it is its less expensive price. Among the stones on our list, it even has the most affordable cost. It may be something that gives hope to others on a tighter budget, but it comes with several downsides.
First, it has the lightest carat weight. While it has a teardrop shape, it still appears small and even rounder. Moreover, it falls to the very light color grade, and it resembles a saturation closer to the colorless family. On top of it all, it only has a 'good-rated' symmetry, making the bowtie effect at the center quite dominant. 
To conclude, buyers must be extra keen when buying colored diamonds with lesser prices because they may have qualities that do not uphold the standards expected from them.
| Pros | Cons |
| --- | --- |
| Internally flawless clarity | The size and carat weight are too small |
| Most affordable price | The symmetry is not perfect |
| Very good polish | Dominant bowtie effect |
| GIA certified | Very light pink color |
---
Specifications:
Shape: Radiant

Color: Fancy Vivid Pink

Clarity: SI1

Carat Weight: 0.35

Length to Width Ratio: 1.40

Fluorescence: Faint
This stone is the perfect example of the statement 'last but not least.' One of the rarest pink diamonds in the world is with James Allen. Its 0.35 Carat Radiant Diamond is the smallest stone in this review, and it also has the most expensive title. 
As said earlier, color intensity is the greatest contributor to a stone's price. While fancy pink diamonds range from $20,000 to $80,000, fancy vivid pink diamonds have their per-carat rate at an all-time high. This one costs around $155,000. 
Why does a vivid pink diamond price leap at a skyrocketing rate? The logic is quite simple. Diamonds with stronger colors have a unique and brilliant shine that you cannot experience from the lighter shades. Plus, a pink diamond is even rarer because its formation is out of nature's natural intrusions on the stone's regular chemical balance. 
Moreover, its radiant cut makes it even more worthwhile since this shape has a reputation for retaining colors and brilliance well. Perfecting the layers and facets on a step-cut diamond is also challenging. 
Its clarity does not even significantly affect the diamond's shimmer since its small size and intense color make its flaws look invisible. If you want to better the stone's quality, it pairs best with white gold and platinum plating.
| Pros | Cons |
| --- | --- |
| Blemishes are less visible with their color and size | Most expensive price |
| Suitable with white gold and platinum plating | |
| Best brilliance with a radiant-cut shape | |
| Fancy vivid color | |
| GIA certified | |
---
Top Pick 
The scarcity of pink diamonds makes them the most expensive colored crystals in the world. Their mysterious formation adds to the primary reasons why they deserve to be called exceptional stones. Among the 4C elements, color and carat weight are the greatest contributors to its value. 
In our list, we put Blue Nile's 1.03-Carat Orangy Pink Pear Shaped Diamond on the top spot because it has the most practical quality of them all. While it is not the least expensive item, it has a unique color quality brought by the secondary color's existence in this diamond. 
The orange overtone adds an accent to its pink shade, making it more vibrant and brilliant. Moreover, its pear-shaped cut has an exquisite polish that allows its sparkle to shine in the most optimal quality. Not only that, it has the right size for engagement rings, earrings, pendants, and other jewelry items.
In conclusion, pink diamonds are not the variety you can lean on if you are looking for an affordable piece. Even its most practical choice comes with a five-digit price. Nevertheless, its uniqueness is worth every penny you will pay in acquiring this rare stone.
---
Natural or Lab-Grown: Which Pink Diamond is Better?
Naturally grown diamonds have the most expensive price since they are rare to find. Some experts claim that only less than 500 pink diamonds are still around in the world. With this scanty amount, why do several jewelers still have pink diamonds available in their stores?
Lab-grown diamonds are the answer to this question. While they sound artificially made, they are as legitimate and valuable as those found in nature. Thus, you may wonder how these stones are formed in a lab if nature mysteriously creates them. 
There are three ways to produce pink diamonds artificially, and we shall walk you through them in this section.
#1. Irradiating Lab-Grown Diamonds
This process is the most common method and the least complicated. It involves the exposure of lab-grown diamonds with nitrogen impurities to radiation. It is then subjected to a temperature of 600°C to 1000°C, resulting in a crystal lattice defect. 
A defect means some free nitrogens exist in the diamond because there is not enough amount of carbon to bond with the element. The name of this phenomenon is a nitrogen-vacancy center, which allows the pink color to surface. Only a few percentages of naturally grown pink diamonds have this center. They sometimes call this diamond the Golconda Pinks. 
However, the intensity of color between natural and lab-grown diamonds with nitrogen-vacancy centers differ. The former looks pale, and the latter has more intensive colors. 
#2. Chemical Vapor Deposition
This second method is more complicated than Irradiation. It begins by putting a thin seed of diamond on a chamber with a temperature of around 800°C. A carbon-rich gas mixture is added to the chamber, which ionizes and breaks down their chemical bond. The pure carbons from this mixture attach to the diamond seed that results in new diamonds' growth.
CVD diamonds are atomically identical to naturally-grown diamonds. While its process may sound easy as we discuss it, it involves some nucleation process that involves certain substrates to produce the diamond's color. It commonly results in an orangy-pink stone whose hue is one level higher than fancy pink diamonds. 
These stones are more valuable than those produced through Irradiation. 
#3. Addition of Silicon to the CVD Process
This method is the most unique among the three. Lab scientists add silicon to the Chemical Vapor Deposition process and expose it to UV illumination. This process results in a reversible color change of the diamonds from pink to blue. 
The scientists capture a certain shade in the middle of the procedure, which may resemble a vivid pink color or a bluish pink shade.
Indeed, growing a diamond in a laboratory is a tedious and complicated process. Moreover, it is also expensive. Thus, even if they are not mined from nature, they still have the same value as the natural pink diamonds. Both processes stand equal to each other. 
---
A Beginner's Buying Guide When Shopping Pink Diamonds
With the scarcity of pink diamonds, some manufacturers trick customers into believing that a stone is a pink diamond, even if it is not. If it is your first time browsing over images on online jewelry shops, you might feel a tinge of confusion because you do not know what to pick.
Worry no more because we got you in this situation. Here are some basic tips that you must remember when selecting a pink diamond.
#1. Color Is the Most Important Feature
The golden rule in diamonds is to check their color, cut, clarity, and carat weight. They are also known as the 4Cs. This rule is mainly applicable to colorless diamonds because colored ones put more value on, you guessed it right, color. 
When we talk about pink diamonds, there are five color grades that you must watch out for. We have Light, Very Light, Fancy, Fancy Light, Faint, and Intense. As you read this article, you should have learned by now that the deeper and more vivid the shade gets, the higher its monetary value becomes. 
Other diamonds even contain a secondary shade, making them more expensive. If you are unsure of the diamond's color intensity and variation, you may talk with an expert to help you. 
Online jewelry shops have a helpline where you may request to talk with someone who has more knowledge in assessing diamonds. 
#2. Buy a Diamond From a Website With High-Resolution Images
Today, buying a diamond online is a more common trend than visiting a physical store. If you prefer shopping online, you must be extra careful with the precious stones you check out. 
It will help if you visit an online jewelry shop with advanced image display technology. They upload high-definition images and allow customers to view the diamond at a 360-degree angle to assess its quality better. Some images have a kind of quality that includes highlighting a diamond's blemishes. 
If you have not yet found a company that gives the best assistance and shopping experience to their clients, we highly suggest that you check on Blue Nile's and James Allen's website. They offer premium diamonds with the best deals. 
#3. Do Not Be Surprised About the Price
A pink diamond has one of the most expensive prices in the market. Even if it is not in-demand, this precious stone has a limited supply that makes it a valuable item. 
Its average per-carat price ranges between $40,000 to $100,000, depending on the color's intensity. Heavier carat weight also entails a more expensive amount because of the rarity of this piece. 
That is why you must always keep your budget in mind so that you will avoid overspending. A half-carat diamond may sell at $50,000 and a two-carat at $500,000. Even a slight difference in the color grade may significantly affect its value. 
#4. Clarity Is the Least Priority
In colorless diamonds, clarity is the main concern because they do not hide blemishes well. That is why buyers would opt to go for stones with a Very Slightly Included grade and above. 
However, colored stones do not have the same story. Clarity is the least priority in this category because the colors help in hiding blemishes, especially those with more intense saturation. Yet, we do not claim that colored stones are free from blemishes.
In reality, the most common clarity grade in pink diamonds is SI1. They look eye-clean, but internal and external exclusions are noticeable. If the stone falls to the very light pink group, it is best to go for items with a higher clarity rating. 
#5. Pink Diamonds Take More Time to Perfect its Polish
If you find a pink diamond whose polish rate is excellent, you are up for a precious item. These gems have more complicated structures, making polishing a difficult task. 
On average, its duration takes at least three to four times longer than white diamonds. Thus, it also adds greater value to the expensive price of the diamond. 
You might think that buying a pink diamond is such a hassling task. While you have to keep in mind these important tips, selecting a colored diamond that suits your taste and budget is quite enjoyable. 
You will come across different varieties that you never thought exists in the middle of your shopping experience. If you have no patience and time to spend more, a detailed filter is available on some trusted brands' websites. 
---
Conclusion
Ignorance is never bliss when buying pink diamonds. Being blind when picking a valuable item is a red flag in this situation since it is not a random grocery shopping at your nearest mall. 
Pink diamonds are one of the rarest gemstones in the world. Like other colored diamonds, its scarce availability keeps its price at a higher rate. While you have to consider several things when buying one, you should not forget the ultimate reason why you want to buy a loose pink diamond. It might be for your satisfaction or the happiness of a loved one. 
Pink symbolizes many things, including love and affection. More than the flowers and chocolates, you can go for something more valuable and timeless, such as diamonds. They are not only perfect as presents, but they are also an excellent investment. 
Blue Nile and James Allen are the best jewelry shops that offer reasonable value in their diamonds. The piece that caught our attention the most is Blue Nile's 1.03-Carat Orangy Pink Pear Shaped Diamond because of the balance between its quality and price. 
Less expensive pink diamonds are also available if you are on a tighter budget. However, their color and carat weight may have lower values, making them the least appealing choices.
---
FAQs – Frequently Asked Questions
Are pink diamonds real diamonds?
Mined pink diamonds are real diamonds. They are products of natural phenomenon that result in defects in the chemical balance of regular diamonds. These defects produce various colors, such as pink, yellow, blue, and purple.
How will you know if a pink diamond is real?
The simplest test that you can do is the fog test. Hold the diamond between two fingers and breathe on it. The fog must dissipate instantly, leaving the diamond as clear as it should be. Fake ones keep the moisture and heat on their surface and do not go away.
Are pink diamonds good investments?
Yes, they are because their value increases constantly. Following the rule on supply and demand, more demand and low supply would mean higher prices. On the other hand, the limited supply of pink diamond makes it a valuable item, even if it is not in-demand. 
The amount of natural pink diamonds is getting lower. Thus, keeping one with you means investing in a stone whose value increases as its supply lessens. 
Related Resources: